HARRY POTTER GIVEAWAY!!!

So my wizard rock band, Lav² was on Jingle Spells 5 this year and they sent us 4 extra copies. Thus, a giveaway was born. I'll be willing to buy a House Tie or Scarf and 2 golden snitch necklaces because I don't have very much money for much else. 
The winners will receive:
One 1st place: A tie or scarf from your House of choice, a golden snitch necklace/pocketwatch (see below) and a signed copy of Jingle Spells 5.
One 2nd place: A golden snitch necklace/pocketwatch and a signed copy of Jingle Spells 5.
Two 3rd place: A signed copy of Jingle Spells 5.

RULES: 
1. You must be following radiodingo.
2. You can only reblog and like this once. I don't want to spam Tumblr.
3. For an extra chance to win, comment on this video ONCE with the phrase "DO WANT" incorporated somewhere. 
4. Contest ends January 31, 2012 at 11:59 PM EST. 
5. I will message the winners on February 1st. The winners will have 5 days to respond or I will pick a new winner.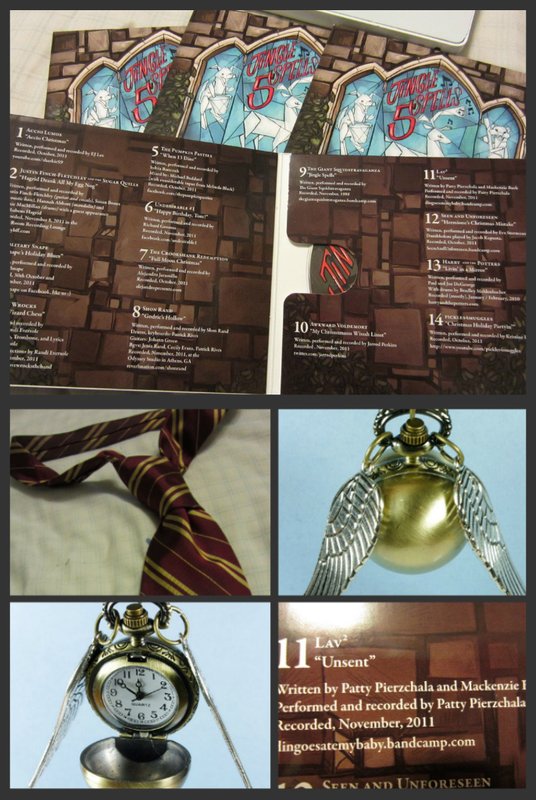 246 notes / Friday, January 13, 2012 / 2:46 am
accio-always reblogged this from radiodingo